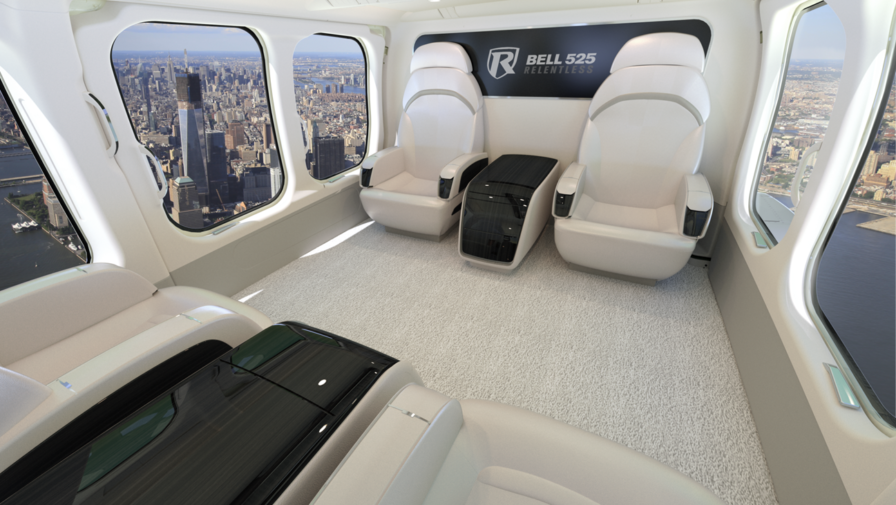 Helicopters are extremely versatile aircraft that complete extraordinary operations each day. From assisting with executive travel to rescuing people stranded in oceans and mountains, there are many missions that require the use of vertical lift aircraft.
They are also excellent forms of private and corporate travel. Owners rely on jets for fast travel to important events to save time and increase efficiency. While fixed-wing aircraft is essential for long-distance trips, adding a helicopter to a corporate or personal flight department will provide the following benefits:
Security and Privacy: Helicopters enable passengers to work and converse in private, eliminating chances for eavesdropping and decreasing passenger visibility. This method of travel is ideal for protecting confidentiality.
Accessibility to Limited Areas: Jets require runways, which are not always available. Helicopters reach certain locations that are not accessible with fixed-wing aircraft. Having a helicopter will ensure that no location is unreachable. Not to mention that helicopters can land in backyards, near stadiums or on rooftops taking you directly to your destination as opposed to solely an airport.
Saves Time and Achieves Goals: Take a lesson from professional NASCAR driver Kurt Busch who used Bell helicopters to race in both the Indianapolis 500 and the Coca-Cola 600 in the same day. He used a Bell 407 to fly from the Indianapolis Motor Speedway to his jet, which took him to Concord, North Carolina where he flew in a Bell 429 from the airport to the Lowe's Motor Speedway. By successfully racing in both races and becoming the fourth NASCAR driver in history to achieve this feat, he proved that important goals can be reached when using a helicopter during a limited time frame. Not everyone will become the one of the few drivers to compete in two races, but helicopter owners will save time they need to reach significant milestones and make great things happen, either in business or in life.
Saving Money – Always a Bonus: If you travel frequently, either for business or personal travel, the productivity and cost savings of utilizing a helicopter will benefit you. Figuring how much time you and your colleagues spend on commercial airlines, purchasing a helicopter will save you money in the long run, not to mention the convenience of reaching your destination in about a third of the time. View the chart below to see how much your business can save with a helicopter purchase.
Trip
ROI / Productivity Hours
Value of Time Saved
Total Savings
Santa Barbara, CA to Los Angeles
61.6 Hours
$38,002
$38,137
Dubai, UAE to Abu Dhabi, UAE
61.6 Hours
$39,002
$39,332
Teterboro, NJ to The Hamptons, NY
60 Hours
$37,994
$42,227
*Figures are calculated under the assumption that a CEO's salary would be $3,000,000, a C-Suite Executive's salary would be $400,000 and a Mid-Level Manager's salary would be $150,000. Also, it is assumed that one CEO, one C-Suite Executive and one Mid-Level Manager are riding in the aircraft.
If colleagues are flying from Santa Barbara to Los Angeles, traveling in a Bell helicopter could save them over $38,000 in time saved. Also, the passengers can continue to work or even host a meeting during flight increasing productivity compared to commercial travel, resulting in 61.6 productivity hours.
Bell Helicopter delivers top of the line products to our customers and ensures that every ride is efficient, comfortable and safe. Our products are designed to complement all business and personal needs and offer convenience and comfort to every passenger.
For all jet owners, the only choice to make now is to find out which Bell helicopter suits your needs. Click the links below for more information on each product: