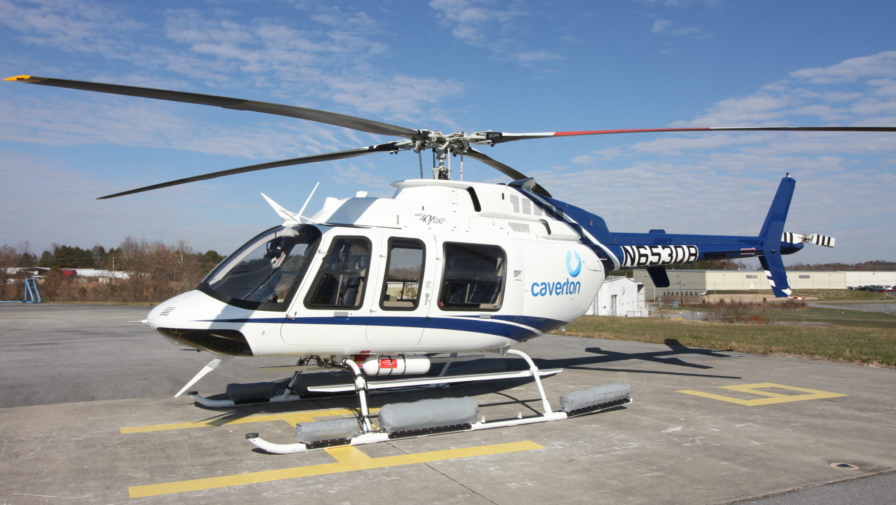 Lagos, Nigeria (August 22, 2017) – Bell Helicopter, a Textron Inc. (NYSE: TXT) company, announced today the signature of a purchase agreement with Caverton Helicopters Limited, a subsidiary of Caverton Offshore Support Group Plc, for eight Bell 407GXPs. The Group operates in the marine and aviation logistics sectors for the oil and gas industry and employs over 700 employees in Nigeria. Delivery of the aircraft is scheduled to begin later this year.
"Our company offers logistics and support services to the Nigerian oil and gas companies located along the West African shelf," said Josiah Choms, Ph.D., managing director, Caverton Helicopters. "Identifying the best aircraft to effectively carry out the mission is key and we believe the Bell 407GXP's proven track record particularly its speed and efficient operating cost make it the perfect light single helicopter for this job."
In addition, The Group signed the eight 407GXPs for Bell Helicopter's Customer Advantage Plan (CAP) support solution.
"With nearly 1,400 Bell 407s in operation around the world, the aircraft continues to be a success in global markets with sales steadily growing in Africa," said David Sale, Bell Helicopter, managing director for Middle East and Africa. "Together with their fleet of Bell 412EPs, the new Bell 407GXP helicopters will be used for offshore logistics support, maritime and coastal surveillance, emergency medical services and search and rescue."
Caverton Helicopters operates out of a 10,000 square meter flight facility at the Murtala Muhammad International Airport in Lagos and several purpose-built facilities in Victoria Island, Port Harcourt, Warri and Cameroon.
The Bell 407GXP, launched in 2015, is an upgrade to the Bell 407 product line that provides an additional 50 lbs. (22.5 kg) of payload capability, coupled with a new M250 Rolls-Royce engine that improves performance and fuel efficiency delivering class-leading hot and high performance. The Bell 407GXP is also equipped with new avionics features such as hover performance calculator improvement, as well as transmission TBO extension of +500 hours that is designed to lower maintenance costs.