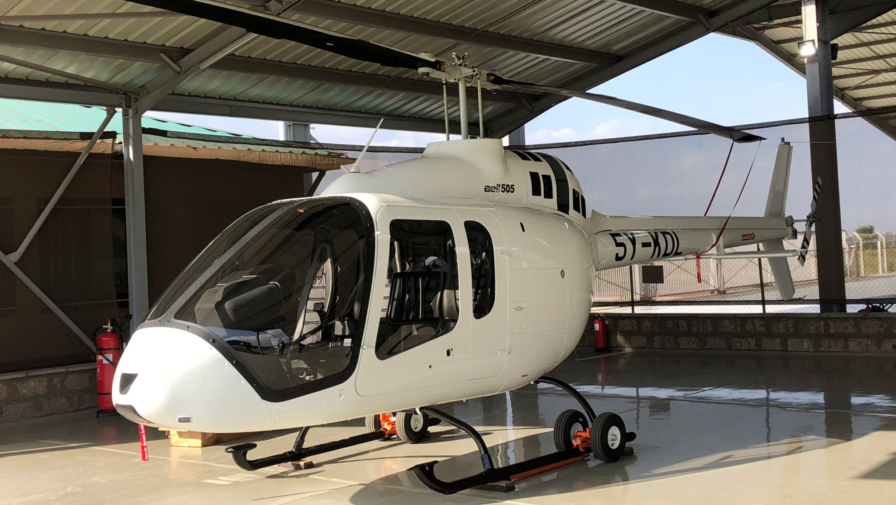 Africair, Inc. is proud to announce that the first Bell 505 to be sold into Kenya has arrived.
The Bell 505 was purchased by KIDL Helicopters, Nairobi, Kenya.
This helicopter will be reassembled at Africair's soon to be opened Bell maintenance facility.
About KIDL Helicopters
KIDL Helicopter Operations is an owner run company based in Kenya. We are a bespoke outfit with attention to detail. We have more than 16 years aviation experience and extensive knowledge of the high end travel industry. We specializes in Executive Transport throughout East Africa, with extensive knowledge of the region, and the high end travel industry, we can fly to any part of East Africa. We can create a Tailor Made Itinerary for your safari which exceeds expectations; we also do Filming and Photography as well as, Tracking, Security, Medivac, Aerial work and Sport and Leisure Travel to the most remote areas or specific points in urban areas.
For more information on KIDL Helicopters and their operations, visit their website here: http://www.kidlhelicopters.com/