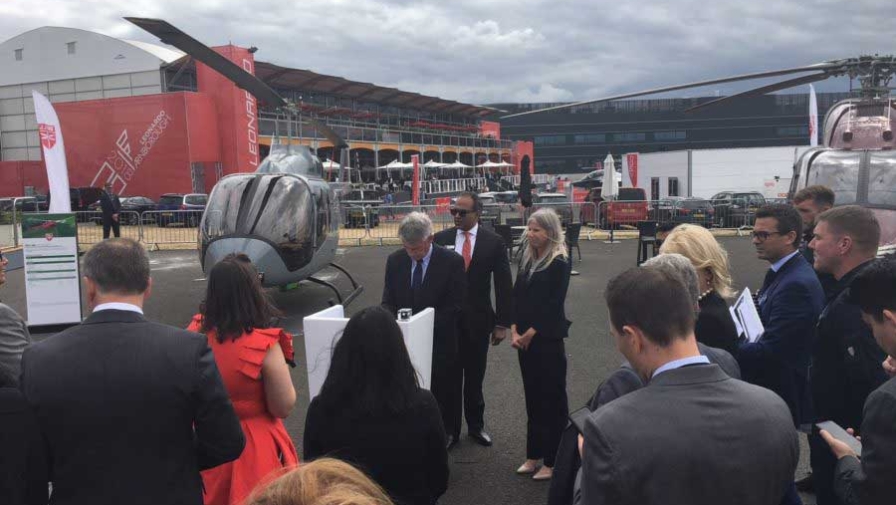 Big announcement from the Farnborough International Air Show 2018 as Bell, a Textron Company, has announced that Africair has signed a purchase agreement for the first Bell 407GXi in Africa.
The aircraft will be operated by a corporate customer in Africa. For over 50 years, Africair has been transforming the African Aviation Industry by distributing aircraft and providing parts and support to the African continent.
About the Bell 407GXi
The Bell 407GXi incorporates new avionics, an upgraded engine, and new executive interior design options. With Garmin's G1000H® NXi Integrated Flight Deck pilots benefit from high-definition displays and faster processors that provide increased brightness and clarity, faster startup and map rendering as well as an option for connectivity to tablets and smartphones. The Rolls-Royce M250-C47E/4 dual-channel FADEC turbine engine delivers exceptional hot and high performance, fuel efficiency and the ability to cruise at 133 kts/246 km/h. Newly designed executive configuration options bring a modernized look and passenger experience to the five-seat club cabin.
For more information, visit their Bell 407GXi product page.