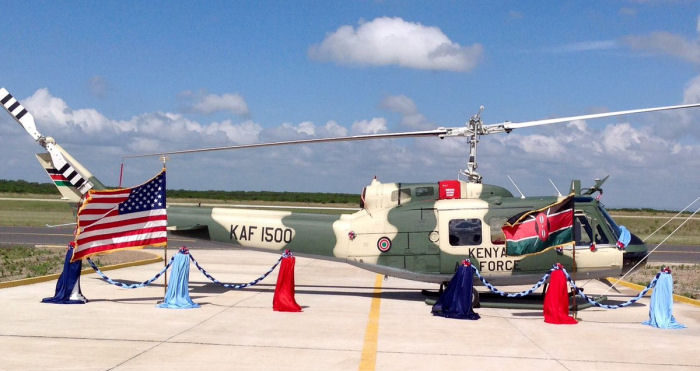 Kenyan Defense Force takes delivery of five Bell Huey II rotorcraft. The helicopters will be used to assist with counter terrorism operations in the region and assist troops who are part of the African Union mission.
The Bell Huey II is an upgraded version of the popular Bell UH-1H medium-lift helicopter. The upgrade kit uses refurbished zero-timed airframes together with upgraded engines, drive train, avionics and rotors. The upgrades provide significant advancements over the standard UH-1H platform including improved hovering capabilities and longer TBO intervals for time sensitive components.
The helicopter can be configured for a variety of missions including disaster response, firefighting, military support, cargo, special ops and search and rescue. US ambassador Robert Godec said "Kenya has made good progress strengthening security and The US welcomes the efforts Kenya is making".
We are looking forward to seeing these machines in action